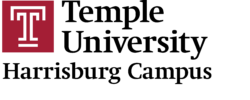 Conference presented by the AMWA with assistance from Temple University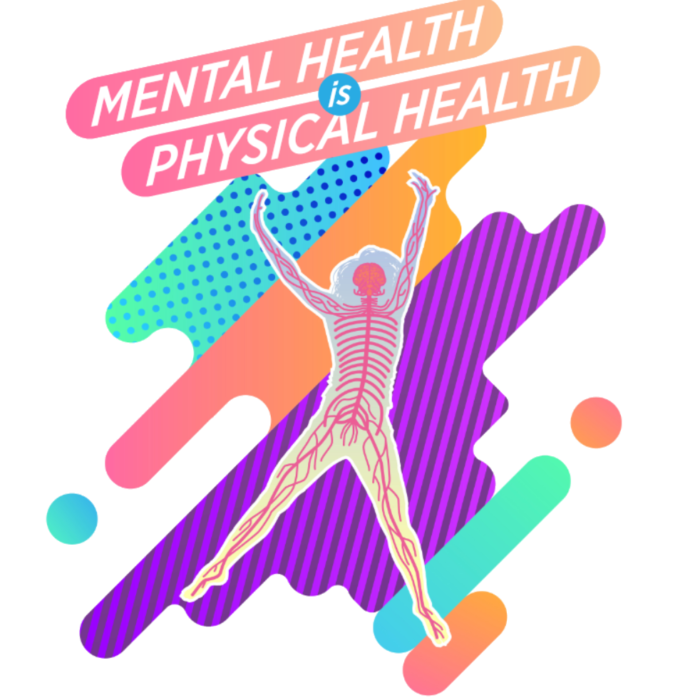 November 21 – 22, 2019
Radisson Hotel Harrisburg, Camp Hill PA
PreConference Mental Health First Aid
Wednesday, November 20, 2019
15.5 Continuing Education hours have been APPROVED in
Social Work/Counseling*, Nursing, Pa Certification Board, and ACT 48
*available for SWCE may vary
Sponsorship, Vendor, and Book Signing Table Opportunities

Several levels of sponsorship are available, including commercial and nonprofit vendor tables. Please download the below Sponsorship Packet PDF to review the levels and associated perks, and then click the Book Signing or Sponsorship links to submit an electronic registration.
Online Sponsor/Vendor Registration
Sponsorship Packet PDF Download
This conference is for professionals and paraprofessionals working in the following fields: medical; healthcare; mental health; military/veterans; business/industry; justice; child welfare; education (K-12, College); faith based organizations; philanthropy; as well as lay people invested in the health, safety, and humanity of their communities.
15.5 Continuing Education hours have been APPROVED in
Social Work/Counseling*, Nursing, Pa Certification Board, and ACT 48
*available for SWCE may vary
PRECONFERENCE MENTAL HEALTH FIRST AID TRAINING

WHAT IS MENTAL HEALTH FIRST AID FOR ADULTS?
Mental Health First Aid is an 8-hour certification course that teaches you how to identify, understand and respond to signs of mental health problems and substance use disorders for adults. The training gives you the skills you need to reach out and provide initial help and support to someone who may be developing a mental health or substance use problem or experiencing a crisis.
Mental Health First Aid Matters. Most of us would know how to help if we saw someone having a heart attack—we'd start CPR, or at the very least, call 9-1-1. But too few of us would know how to respond if we saw someone having a panic attack or if we were concerned that a friend, co-worker, or stranger might be showing signs of alcoholism.
Mental Health First Aid helps you start conversations about mental health and substance use problems by improving understanding and providing an action plan that teaches people to safely and responsibly identify and address a potential mental health problem or substance use disorder.
15.5 Continuing Education hours have been APPROVED in Social Work/Counseling*, Nursing, Pa Certification Board, and ACT 48.
*available for SWCE may vary
Take a sneak peek at our workshop selection:
Victims of Mass Violence: Why Psychological Trauma is a Public Health Issue
Manya Chylinski, M.S., Victim Advocate, Alley 424
Youth Mental Health is Everyone's Responsibility
Kara Vojcsik, M.S.W., L.C.S.W. & Gina Daniel, Ph.D., M.S.W.
My So-called Manic Life
Amy Cummings-Barnabi, M.S., Wife, Mother, Teacher, Coach, Former D-1 Athlete at the University of Akron,
Mental Health Advocate
Human Maintenance
Mark A. Everest, President and CEO,
Occupational Athletics, Inc.
This is My Brave Mini Documentary & Panel Discussion – Shining a Light on Mental Illness Through Storytelling
Jennifer Marshall, B.B.A., Exec. Dir. This Is My Brave, Inc.
& Hayley Sherwood Ph.D. Psychologist
A Neuroscientist's Perspective on Mental Health & Mental Illness
Karen Lankford, Ph.D., Neuroscientist, Associate Research Scientist at Yale University
Resilience Building in Children – Align to Your VISION, Act on your PLAN, MEASURE your success – An Evidenced Based Approach Via
a Hands-on Engagement Intervention Exercise
Skip Brown, B.So.Sc., Owner/Principal consultant ConnectSynergy; James Burgess—M.Ed.-Retired School Administrator; Ellen G. Smith, M.D., FAAFP-Retired Family Physician
Holistic Ways in Working with Anxiety, Depression, PTSD, and Stress
Cindy L. Beers, M.S. ERYT500 Integrated Yoga Instructor
Enhancing Outcomes in Systems of Care through Trauma Informed Practices-Providing Hope & Healing
Brian Sims, M.D., Senior Medical Advisor, NASMHPD
Licensed Psychiatrist
The Physiology of Stress and Mild TBI. How to Hack into the System to Control PTSD & TBI Symptoms
Karen Lankford, Ph.D., Neuroscientist, Associate Research Scientist at Yale University
Stand Together: Promoting Early Intervention and Reducing Stigma in School Using a Student Driven Peer-to-Peer Model
Michael Gruber, M.S.W., Systems Transformation Coordinator, Allegheny County Dept. Of Human Services Office of Behavioral Health and
Danyelle P. Hooks, B.A. Recovery Specialist and Project Coordinator for Stand Together, Allegheny County Department of Human Services (DHS) Office of Behavioral Health.
Strategic, Early Stage Intervention: Identification and Intervention for Mental Health Crisis in Its Earliest Form
Randall B. Fox, M.Ed., Director of PA Center for Safe Schools & Stephanie Colvin-Roy, B.S., Lead ICPS International Trainer, Training and Organizational Development Associate Center for the Promotion of Social and Emotional Learning (CPSEL), Center for Schools and Communities
How to Get and Keep Insurance Funding for Mental Health Treatment for Children (ages 0-20) Until the Treatment is Completed Successfully
Steve Kossor, M.A., The Institute for Behavior Change
Licensed Psychologist
It's Never Too Early: How to Prevent, Recognize and Treat Alcohol & Drug Use in the Autism Community
Elizabeth Kunreuther, M.S.W., L.C.S.W., Clinical Instructor at Univ. of NC & Ann Palmer, B.A.
"Beyond Beds": Using Crisis Services as Primary Diversion from Jails & Emergency Rooms "Crisis Now" – Transforming Crisis Services
Brian Sims, M.D., Sr. Medical Adviser with the National Assoc. of State Mental Health Program Directors
Licensed Psychiatrist
From a Non-Compliant Patient to the Non-Compliant Parent
Catherine Walsh, Edinboro University, Mental Health Advocate
Fairweather Lodge: An Adept Model for the 21st Century
William C. McHenry, III, B.S., and Panel with Coalition for Community Living
Resiliency through Vulnerability: Suicide Prevention Through Role-Modeling
Valerie Hernandez, B.S., Graduate Asst. at Indiana University and Mental Health Advocate
It Takes a Village: A Campus Process of Mental Health Awareness & Suicide Prevention
Todd Hastings, Ph.D. & M.S.R.N. Psychiatric (C.N.S.) Assistant Professor, School of Nursing Cedar Crest College
You're Thinking About Mental Health, Addiction, and Choices All Wrong
Nick Jaworski, B.S., CEO Circle Social Inc.
Just Talk About It
Andrew F. Onimus, B.A., Minding Your Mind, Director of Corporate Program/Speaker for Minding Your Mind &
Mollye Readinger-Scott, B.A., Clinical Facilitator for Minding Your Mind
Learn more about the American Mental Wellness Association and MyBrain365 Powered by Roberto App
Sharon Engdahl, B.So.Sc. Exec. Dir. AMWA & Mike Hauser, M.Ed. RC21X, VP for School & Youth Programs
Announcing – a special showing of
Boston Film Festival Award Winning Documentary
"American Tragedy"!
A CALL TO ACTION!
The AMWA's campaign for a healthier happier America will be publicly launched during the Mental Health Is Physical Health 2019 Conference.
The American Mental Wellness Association is the unifying voice for prevention, early intervention, scientific research and cures of mental health problems which includes substance use disorders for the holistic health of the individual and society.